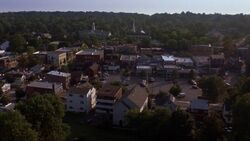 I am currently reading Pretty Little Liars by Sara Shepard which takes place in the fictional Rosewood, Pennsylvania. Loosely based on a suburb of Philadelphia, Rosewood is a small town full of wealthy families with a large web of lies spread between most of the citizens. The story is full of mystery and intrigue.
I haven't had the chance to spend much time in Pennsylvania but it's on my list of places to go. This location is a lot closer to me (a mere 2 hours) and I would love to explore Philadelphia along with many other places in this state.
where in the world has your reading taken you?